Wireless Internet Environment
Morning time@7:00`10:00
Guests \600 Breakfast Only \1200
Breakfast is buffet style.
Some of the highlights of this luxurious breakfast include 100% orange juice, 10o% Grapefruit juice, Cereal packed with dried fruits and mini croissants. Breakfast can be enjoyed while glancing at Sakurajima in a relaxing and peaceful environment.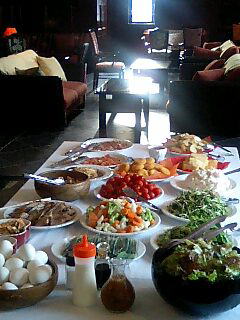 Special Offer!
Breakfast is now free if you make a reservation
""Reservation page

lunch time 11:00`15:00
Bagel Lunch
Various bagels are available with the filling of your choice.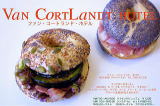 Cocktails and Whisky from \700 Food (from \500)
Enjoy your drink in a Baccarat or St,Louis Crystal Glass
The stereo system in the bar has high class amplifiers and speakers so you can sit back and enjoy your drink while listening to music.
The bar is perfect for relaxing with a drink after a hard day at work and is also family-friendly. Feel free to come and relax there.